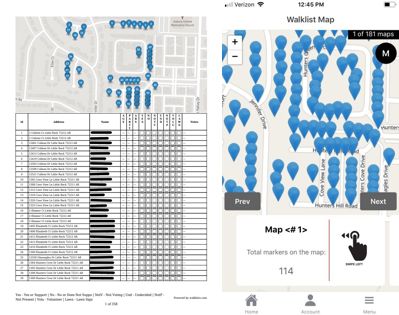 Purchase voter, consumer, donor, issue driven data to create voter list
Walk lists is the tool that gives you the power that you are in charge to select and build your own custom driven voter lists. No more delegating and going in circles just to order the right voter data.
With simple clicks select your desired area of choice online, at any time and place, add some filters and voila: you have a voter list.
If you are campaign manager, political consultant, lobbyist, activist, university or government entity, or political pollster, Walk Lists is the right tool for you and your organization and or election campaign.