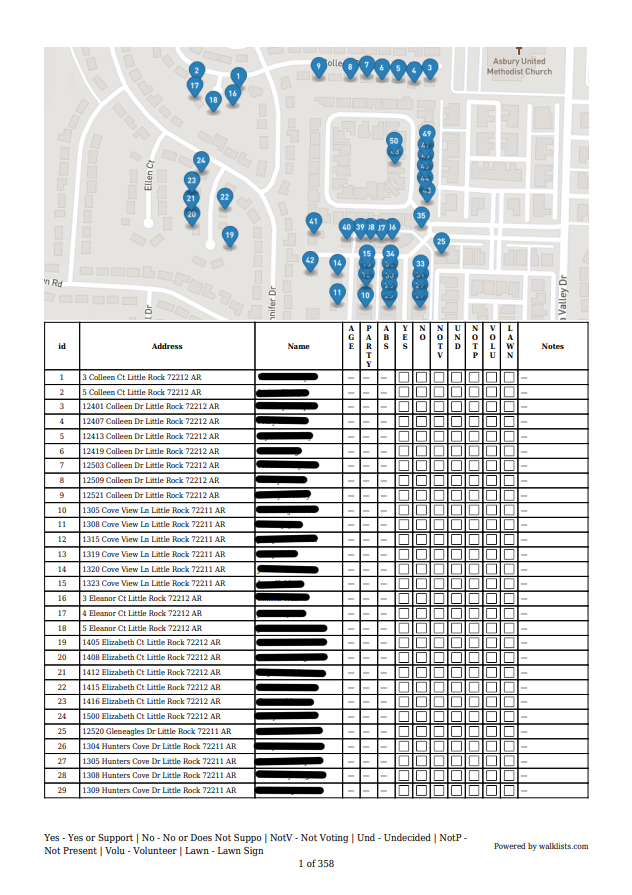 Purchase voter, consumer, donor, and issue-driven data to create a voter or a sales consumer list
Walk lists is the tool that gives you the power that you are in charge of selecting and building your own custom-driven sales or voter lists. No more delegating and going in circles just to order the correct consumer or voter data.
You can contact us and request consumer or voter data in your jurisdiction or if you feel tech savvy with simple clicks select your desired area of choice online, at any time and place, add some filters, and voila: you have a consumer or voter list.
If you are a sales/campaign manager, political consultant, lobbyist, activist, university or government entity, or political pollster, Walk Lists is the right tool for you and your organization and/or election campaign.
Our system is designed as a data hub and allows full control from users' actual sale or political campaign. With the ability to provide unrestricted number of users, regardless if PDF paper lists , mobile apps, or Progressive Web Apps (PWA) are used, our model is very attractive to end users.